On-Site Amenities
Ygnacio Center is pleased to make the following amenities available to our tenants:

Dining
Sweet Affair Bakery
2001 N. Main Street, Ste 150
(925) 943-2253

Monday - Friday 7:00am - 3:00pm
Open Space Wi-Fi


Ygnacio Center is proud to announce the newest amenity
- Open Space Wi-Fi

To log in simply select the Network titled: Ygnacio Center and enter the password as it appears below.
Password: YCcomposts!
Battery Recycling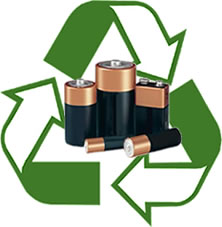 Ygnacio Center is proud to provide battery recyling services along with our E-waste recycling events. Please contact our office to find our when the next event is scheduled.
Services

Free Notary Services
Ygnacio Center has a Notary Public available by appointment. This service is complimentary. To make an appointment, call our office at (925) 935-2033.


Storage & Lockers
Enclosed bicycle lockers are available in two of our garages. For inquiries into availability plesae contact our office at (925) 935-2033.