Amenity Center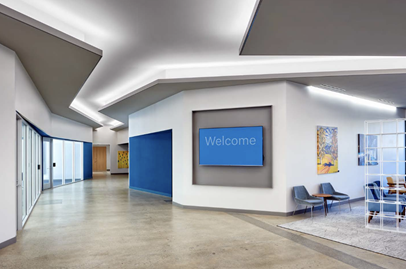 Giving back to our tenants was the driving principle behind creating the shared Amenity Center. No matter the profession, having more space to conduct business will always be in demand. This brand-new facility boasts several conference rooms ranging from 7 to 48 seats for all your meeting needs, a spacious common area for casual chats or quiet workspace out of the office, bike parking to bring more options in your commute, and single-use showers to help with work/life balance. The entire Amenity Center carries high-speed Wi-Fi to keep your work going smoothly outside of the main office.
Conference Rooms
Castle Rock
Capacity 18

Iron Horse
Capacity 7

Juana Sanchez de Pacheco
Capacity 15

Miwok
Capacity 7

Mt Diablo
Capacity 48

Bike Parking
We created a secure bike parking space complete with a bike lift and maintenance tools, to support those who cycle into the office. Please make sure to bring your own bike lock and be respectful of the space. Overnight storage of bikes is not allowed and repeated offenders may have their privileges revoked. Please fill out the bike parking form and return it to Property Management for access to be added to your employee badge.
Showers
Whatever the reason, it is always helpful to have a shower handy at the office. We have two single-use showers available with locker storage as needed. Please remember that locker storage is for day use only. Before your first use, please fill out the shower release form and return it to Property Management. Showers are stocked with shampoo/conditioner/bodywash; towel service is not provided.
On-Site Amenities
Ygnacio Center is pleased to make the following amenities available to our tenants:

Dining
Sweet Affair Bakery
2001 N. Main Street, Ste 150
(925) 943-2253

Monday - Friday 9:00am - 2:30pm
Open Space Wi-Fi


Ygnacio Center is proud to announce the newest amenity
- Open Space Wi-Fi

To log in simply select the Network titled: Ygnacio Center and enter the password as it appears below.
Password: YCcomposts!
Battery Recycling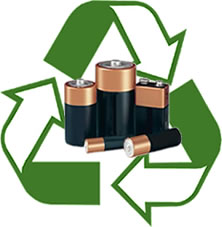 Ygnacio Center is proud to provide battery recyling services along with our E-waste recycling events. Please contact our office to find our when the next event is scheduled.
Services

Storage & Lockers
Enclosed bicycle lockers are available in two of our garages. For inquiries into availability please contact our office at (925) 935-2033.

Electric vehicle charging stations
Ygnacio Center offers sixty-five (65) electric vehicle charging stations available in the YC2 and YC3 Garages. Visit our Amenities section 5.4 for more information on usage.